.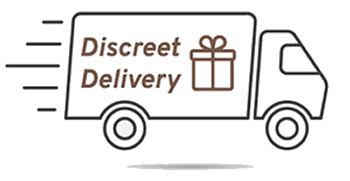 Buying and trust
Discreet Packaging - Guaranteed Anonymity - Order Tracking
Peace of mind guarantee

   Five 100% natural formulations: YETRA, TAJHAL, MUDRI, KHAN-GEE, and JANGH are bio-activators to be used in addition to the conventional fertilization program. These formulations all come from Vrikshayurveda and their combined application according to the recommended dosage in our cultivation program, will give you a considerably increased production with an unequalled taste. The pack content is for 17 plants and depending on the variety, you will obtain a very significant yield increment up to +135%.
Find out more about the Cannabis Ayurveda Pack, Khan-gee, Yetra, Tajhal, Jangh & Mudri!
Average votes for this product
Based on
123
customers advices.
The Cannabis Ayurveda Pack is a set of 5 products acting in synergy on all phases of the plant's life cycle. Each of these products has been specially designed to drastically improve balance in the plant, which leads to significant improvement in its physiological processes. As a result, the plants acquire the incredible ability to fully exploit their genetic potential.
     YETRA, TAJHAL, MUDRI, KHAN-GEE, and JANGH can be applied successfully to indoor and outdoor growing. These 5 formulas can be used in leaf application, but also in root application for plants grown in coconut peat, soil, sphagnum peat, and in hydroponic systems. However, for best results, we recommend applying KHAN-GEE only to roots and JANGH only to leaves.
The Cannabis Ayurveda Pack is 100% natural and contains no artificial ingredients. It is entirely composed of plant extracts obtained through different processes such as steam extraction, cold maceration, or active fermentation.
Compositions

Cannabis Ayurveda Pack is composed of 5 products including 4 liquids and 1 solid. Natural fertilizer!

Property

Cannabis Ayurveda Pack are very high quality products of natural origin, these fertilizers are compatible with all types of crops in soil, indoor or outdoor on coconut or peat growing medium, hydroponics and aeroponics.

Advice and Recommendations

As the application doses are tiny, the set includes an extremely precise pipette or syringe graduated to 0.001 ml. It is necessary that you use a precision balance for the measurement of the solid formulation (KHAN-GEE).
The YUKHA team is made up of people of several nationalities and with different experience, but who all share a passion for plant extracts.
It is led by Choctaw L. whose Native American grandfather was passionate about using plants for medicinal purposes.
In India, Choctaw L. found out about traditional growing using plant extracts similar to those employed by North American Indians.
YUKHA was created in India in order to study alternative, natural solutions to using synthetic products normally employed in agriculture.
The development and legalization of recreational cannabis would quickly incite YUKHA to launch special research projects to make its growing practices healthier.
Based on millennia-old expertise and the incredibly rich knowledge of Ayurveda, YUKHA has fine-tuned a set of five complex and complementary formulas meant to guarantee the perfect balance between the plant and the 3 principle elements of its environment.
We are thrilled to share this knowledge through the Cannabis Ayurveda Pack which we are sure will give you the possibility of caring well for your plants yourself.
Choctaw L.