About YUKHA
Our company:
INTRADIX IBÉRICA, S.L. whose online sales website is weed-growayurveda.com, offers you the opportunity to obtain a unique product for cannabis growing.
Established in 2002, INTRADIX IBÉRICA, S.L. is located in CL Valentón Gardena nº 30, 3º A-21, 22006 Huesca (Spain). With tax identification number B-97250286 and intra-Community number ESB-97250286.
High quality 100% Natural products

Fast and efficient customer support

Data protection and confidentiality: See G.C.S
About the cookies:
WEED-GROWAYURVEDA uses cookies.
Our cookies are intended for the proper functioning of the website and facilitate navigation on it. We advise you to keep them active. But you can disable them by consulting the help section of your web browser.
Data collection and analysis

:
WEED-GROWAYURVEDA uses Google Analytics whose provider is Google Inc. "Google".
The information generated by the cookie will be linked to the use of the website (including the IP address) and will be transmitted to and stored by Google on its servers in the United States of America. Google will use the information collected to evaluate the use of the website, compile activity reports for the website operator and provide other services relating to website activity and Internet usage. Google may also transfer this information to third parties if required to do so by law or if such third parties process the information on Google's behalf, in particular the publisher of this website.
In accordance with the French Data Protection Act of 6 January 1978, you also have the right to access, rectify, modify and delete any data concerning you.
You can exercise this right by consulting our Contact page
Our Team

: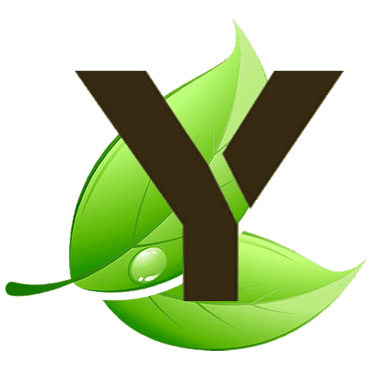 * An experienced team at your service !
Our dynamic team responds as quickly as possible to your expectations on working days from Monday to Friday from 9 am to 12 pm and from 2 pm to 5 pm. Orders are prepared within 2 to 3 days except on weekends and public holidays. The delivery times are those used by MRW. 
Usually, they do not exceed 2 days for home deliveries in Spain, 4 days for other European countries and 6 days for the rest of the world (excluding weekends). For more information about Staff announcements, please consult the Frequently Asked Questions section.
Privacy policy

:
Controller data : 
Identity: INTRADIX IBERICA S.L. —NIF: B97250286  
Mailing address: CL. VALENTIN GARDETA 30, 3 º A-21
Phone : +34 640375024 - Mail : elena@yukha.es
"INTRADIX IBERICA S.L. processes the information you provide in order to provide the requested service and billing. The data provided will be kept for as long as the business relationship is maintained or for as long as necessary to comply with legal obligations and possible liabilities that may arise from the fulfilment of the purpose for which the data were collected. The data will not be passed on to third parties, except in cases where there is a legal obligation. You have the right to know whether INTRADIX IBERICA S.L. processes your personal data in order to exercise your rights of access, rectification, deletion and portability of data and to oppose and limit their processing before INTRADIX IBERICA S.L., CL. VALENTIN GARDETA 30, 3º A-21 or to the e-mail address elena@yukha.es, attaching a copy of your DNI or equivalent document. Similarly, and especially if you consider that you have not obtained full satisfaction in the exercise of your rights, you may file a complaint with the national supervisory authority by contacting the Spanish Data Protection Agency, C/ Jorge Juan, 6 - 28001 Madrid.
We also ask for your permission to offer you products and services related to the contracts and to build your loyalty as a customer.".
You can exercise this right by writing Contact