CONFIDENTIALITY POLICY
INTRADIX IBERICA S.L. is committed to applying the new European Regulation regarding the Protection of Natural Persons as far as the processing of their personal data goes.
Consequentially, you will find our policy in this section, which describes how your personal data is processed and protected.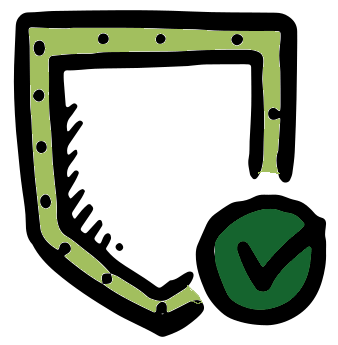 Personal data on weed-growayurveda.com
YOUR RIGHTS
INTRADIX IBERICA S.L. is responsible for the processing of the personal data of yours that we amass on our website (the "Website") and in-store: 
INTRADIX IBERICA S.L.
CL. VALENTIN GARDETA 30, 3º A-21
22006 HUESCA 
Spain
You may at any time access and change your contact information on your dashboard under the "my account" heading and manage your newsletter preferences under the "your personal information" heading. To exercise your rights under the personal data regulation (right of access, to seek correction of incorrect data, and, in the instances and within the limitations provided for by the regulation, to object, to have some of your data removed, to limitation, of transferability to a third party, or the right to determine the fate of your data after your death), or, in the event of issues regarding the use of your data, you have the option of contacting our data protection supervisor at the above-mentioned address, by sending your message to the GDPR Service. You can also submit your request by email on www.weed-growayurveda.com under the contact heading.
For any information about your rights or in the event of unresolved issues with our data protection supervisor, you can contact the relevant jurisdiction in Spain.
We further inform you that if you are a consumer, you can sign up to the relevant list of cold-calling objectors in your sign-up country.
Why your data is collected
INTRADIX IBERICA S.L. is required to collect and record some personal data that concerns you in order to carry out the following processing:
     - Managing the customer account, basket, and orders,
     - Managing orders and order follow-up
     - To meet our legal, accounting, and fiscal obligations (e.g.: holding onto supporting accounting documents, managing requests to exercise your rights regarding your personal data);
     - Unless you object to it, for marketing purposes in order to meet our legitimate needs to be familiar with our customers, to provide follow-up for our customers, and create customer loyalty (e.g.: through marketing surveys, sending out our newsletters), to improve our products and services (e.g.: through quality surveys), to develop commercial statistics, and to carry out customer satisfaction surveys.
Your data and our service providers
Your data is provided to INTRADIX IBERICA S.L. for internal use.
Your data may be made accessible, in a safe way, to service providers that are connected to INTRADIX IBERICA S.L. to allow them to carry out subcontracting tasks that are required to help manage your account, your orders, the delivery of goods, to and send out our newsletters, to fight against fraud, and to carry out payments.
Data storage
Your Personal Data is stored on safe servers and will not be transferred by INTRADIX IBERICA S.L. outside of the European Union (except if you request a delivery outside the European Union). 
Payment safety
Payments are made up front on a per-order basis.
Payment is made in euros:
      - Either by bank card – you will then be asked to approve your payment with a code sent to your mobile phone, or using a code you have previously chosen, through what is called the 3DSecure system, which is recognized for its reliability when it comes to online transactions – or via Paypal or wire transfer. At no time are we made aware of the numbers you must provide. We are merely informed by the banking institution that a payment corresponding to your order amount has been made to our account. The server is secured by S.S.L (Secure Socket Layer) encryption in order to ensure maximum efficiency when it comes to protecting all data relating to the means of payment and to ensure that at no time does the buyer's banking data pass through INTRADIX IBERICA S.L.'s information systems.
In all of the secured areas where our Website's URL begins with https:// (where the "s" means "secure"), information is encrypted and therefore protected prior to being transmitted over the Internet.
The Website makes use of several mechanisms as part of the struggle against bank card fraud: our Website uses a program known as "3D Secure," the goal of which is to fight against bank card fraud. When you make an online payment, you may therefore be required to identify yourself prior to completing the transaction (by being redirected to your bank's website, by receiving a text message, or by means of personal questions about information such as your date of birth, zip code, etc., that your bank is aware of and that allows it to verify your identity), in such a way that any payment for which it was not possible to identify you will automatically be blocked. You can contest the payment refusal, submit observations, and/or request human intervention regarding the analysis of your data by using the contact information provided above.
     - Or by wire transfer. We are merely informed by the banking institution that a wire transfer corresponding to the amount of your order has been made to our account. At no point in time do we have access to your data.
If we carry out a refund via wire transfer, the data that is transmitted will only be transmitted to our banking institution.
Personal data storage period
INTRADIX IBERICA S.L. has set the storage period of your personal data to 5 years from:
For prospective customers (who have never purchased anything from YUKHA), the date of your last communication with our brand.
For customers (who have already made a purchase), the date of your last purchase.
After this time has lapsed, the data will be archived for the period that is needed to meet our legal, accounting, and fiscal obligations or until the expiration of the prescribed periods that apply to actions that might come out of our relationship.  
Cookies
The word "cookie" encompasses several technologies that enable us to carry out browsing monitoring or to analyze an internet user's browsing habits. A Cookie file allows its emitter to identify the device that it has been saved to, throughout the period of validity of the Cookie or the time for which it is saved.
These technologies are many and constantly evolving. They include cookies, tags, pixels, JavaScript code, etc. When you consult our website, information about your browsing may be recorded through "Cookie" files that are set up on your device (computer, tablet, smartphone, etc.).
Some of these Cookies are only destined to make it easier to use our Website by memorizing information that has been typed into forms or is in your basket, by managing and securing access to restricted and personal areas, such as your account, and by adapting our Website's presentation to the type of device you are using and to your device's display preferences.
Others are not key to your browsing and will not be kept for longer than 13 months: when you browse our Website for the first time, we ask for your permission to install these Cookies.
These cookies are issued by the website in order to make navigating our Website easier for you and to gather visitor statistics (number of visits, of pages seen, of times you do not follow-through on an order, etc.), in order to monitor and improve the quality of our services.
Our Website also uses IT applications coming from third parties that allow internet users to share content from our Website with other people or let other people know their opinion about content on our Website. This is the case, for instance, of the "Share" and "Like" buttons, which come from social networks such as "Facebook," "Pinterest," "Twitter," and so on. When a customer consults a page on our Website that features such a button, their browser connects directly to that social network's servers. If they are logged into that social network while browsing, the application buttons make it possible to link the pages being visited to their user account. Data will only be stored in the places where it has been recorded.
You have several cookie managing options
The choices your internet browsing software gives you
Most browsers are initially set up to accept cookies, but you can configure your internet browser in such a way that Cookies are saved to your device or smartphone, or, on the contrary, rejected, either systematically, or depending on the emitter. You can also set up your internet browser in such a way that you are given the option of whether to accept or refuse cookies intermittently, before a cookie is liable to be saved on your device.
For your information, if your browser is set up in such a way as to refuse all cookies, you will be unable to make purchases on or take advantage of key features of our Website, such as, for instance, storing items in your basket or receiving personalized recommendations. We invite you to configure your browser's settings in the way that suits you best.
Each browser's setup is different. It is described in your browser's help menu, which will allow you to know how to make the changes you want to make in terms of cookies.
For information purposes and as an example, here is the set up for the main browsers:
If you are using Internet Explorer
Under the Tools menu, select "Internet Options"
Click on the Privacy tab. You will see privacy settings with six options that allow you to control the number of cookies that are saved: Block All Cookies, High, Medium-High, Average (the default setting), Low, and Accept All Cookies
If you are using Mozilla Firefox
In the Tools menu, select "Options"
Select the Privacy tab in Options
In the drop-down menu, select "Use personalized history settings." This will cause cookie options to come up and you will be able to choose whether to authorize or forbid them by ticking the relevant box.
If you are using Safari
In your browser, go to Edit > Preferences.
Click on Security.
Click on Display cookies.
Select the option you want in the "accept cookies" section
If you are using Google Chrome
In the Settings menu, select "Show advanced settings" at the bottom of the page.
Click on "Content settings" in the Privacy section
The section located at the top of the page that then appears will tell you more about cookies and allow you to install the cookies you want. It also allows you to delete cookies that are currently being stored.
Activate/deactivate certain Cookies
Cookies we use - Activate / Deactivate
Audience analytics cookies – Yes/No
Social network tracking cookies – Yes/No
For more information
You can send your request to the email address elena@yukha.es and attach a copy of your DNI or equivalent document. Likewise, and especially if you believe that you have not fully obtained satisfaction in terms of exercising your rights, you can file a complaint with the national supervisory authority by contacting the Spanish Data Protection Agency, C/ Jorge Juan, 6 - 28001 Madrid. This jurisdiction is competent for all countries.