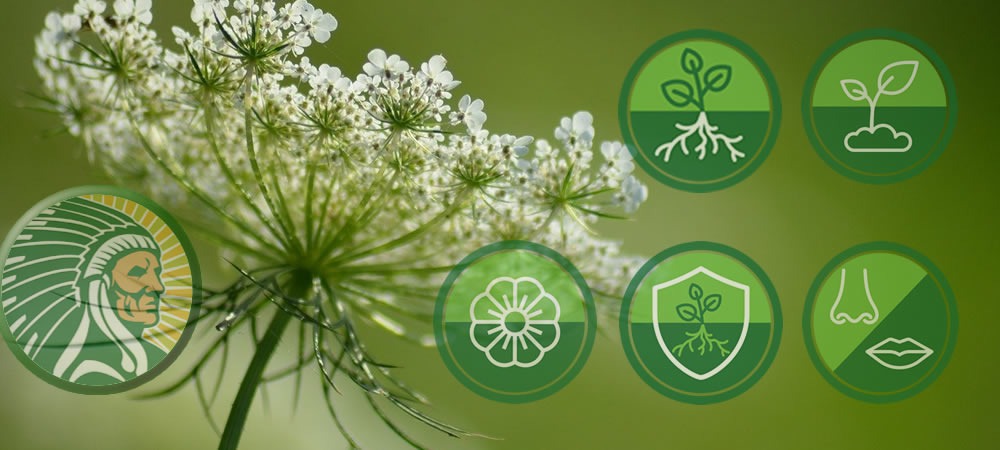 Vegan products are those that are composed solely and exclusively of plant elements, without any trace of animal components, both in the product itself, as in all the elements involved in the manufacturing process such as machine lubricants, adhesives and glues used in labels and adhesive elements, bottles, caps, cartons, etc.
     One of the bases of the vegan philosophy, is the respect for the environment and animal welfare, which makes the vegan products are increasingly present in the cannabis market for the cultivation of marijuana both in fertilizers, additives and products for disease control. In this way the grower can apply the vegan products safely and without any fear of accumulations of products on both the leaves and roots of his plants, as well as on the growing medium used.

     The use of vegan products for the cultivation of cannabis avoids the salinization of the soil and the substrates used, keeping them always in optimal conditions for the cultivation of these special plants; at the same time, the use of vegan products does not leave any kind of toxic residue in the soil, substrates or plants.
     The use of vegan products in the cultivation of cannabis plants, is considered as an organic-vegan production, which increases the synergy of the main elements of cultivation, making each and every one of them act in harmony, avoiding imbalances and enhancing the development of our special plants, which with this perfect balance, then are perfect travel companions.
     From YUKHA, we believe that it is important to follow this new philosophy of 100% VEGAN products for their use in the production of cannabis, with the purpose of trying to reduce to the minimum possible the impact, as much in the environment as in the health of the users, of chemical products such as fertilizers or phytosanitary products, as they can be the insecticides and fungicides. By reducing the application of these chemicals in the cultivation of our plants, we avoid excessive contact with them ourselves, thus reducing their impact on our health, which can sometimes cause damage to our bodies.
    In YUKHA, our range of products, the Cannabis Ayurveda Pack has been conceived following the philosophy of the respect of the AYURVEDA India and also the philosophy of the Veganism, using only and exclusively products of vegetable origin, that in addition come from the local agriculture of the zone of production. All the plants used in the development of the range of Cannabis Ayurveda Pack products, have been extracted in an environmentally sustainable way and through traditional extraction processes, avoiding the use of chemical products and animal derivatives in the whole process.
     In YUKHA we are very happy to offer the first range of the market usable in the cultivation of cannabis (both indoor and outdoor) 100% vegan, based on the philosophy and the ancestral methods of the AYURVEDA India, safe for the health of its plants, as well as for its own.
Mila, R.

Translated from the original Spanish text by Yukha
Comments (0)
No comments at this moment