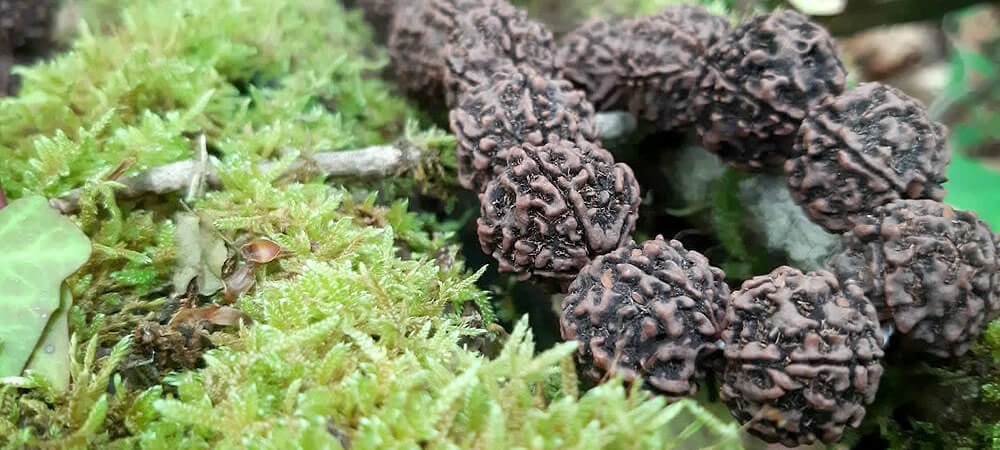 Rudraksha seeds provide well-being and inner peace.
These seeds, from a majestic tree, Elaeocarpus Angustifolius , are widely carried by Indians of all faiths.
   They are organized in long necklaces that are generally worn on the body and therefore not necessarily visible: " Mâlâ "
   Rudraksha seeds, on the body, allow an improvement in the circulation of energies, they notably have an indisputable effect on our moods by creating electrical impulses so that our internal and external magnetic environment can be beneficially modified .
   Serious studies tend to prove the beneficial effects of Rudraksha seeds but above all, make undeniable the release by these seeds of a very specific energy .
   When hung from the branches of the tree that bears them, Rudraksha seeds are encased in a deep blue envelope.
   There are many types of Rudraksha seeds which are mainly differentiated by the number of facets ranging from 1 to 21 and called " Mukhis ". These facets are determined by the number of furrows present on each of the seeds.
The rarest coins are those that consist of 13 sides or more.
   Rudraksha is an integral part of the panoply of ingredients and tools used in ancient Ayurveda .
   The seeds of Rudraksha are mainly mounted in " Mâlâ " but be careful, the quantity of seeds organized in " Mâlâ " always respects a symbolic number (6, 12, 24, 54 or 108) .
   In addition to their electromagnetic properties, the seeds of Rudraksha have real magnetic and paramagnetic properties promoting harmony and inner peace .
Yukha is very happy to soon be able to offer free 6 Rudraksha seeds accompanying each order of the C. Ayurveda Pack

(

You will be notified of the launch of the offer on our website

).
   These seeds will be slipped into the shipping package with a small explanatory note indicating the number of " Mukhis " and the expected effects. All you have to do is assemble them in "Mâlâ" with possibly other pieces of your choice, but avoid metals . You can use beads or other glass or wood elements at your convenience.
Yukha

Translated from the original text in French by Yukha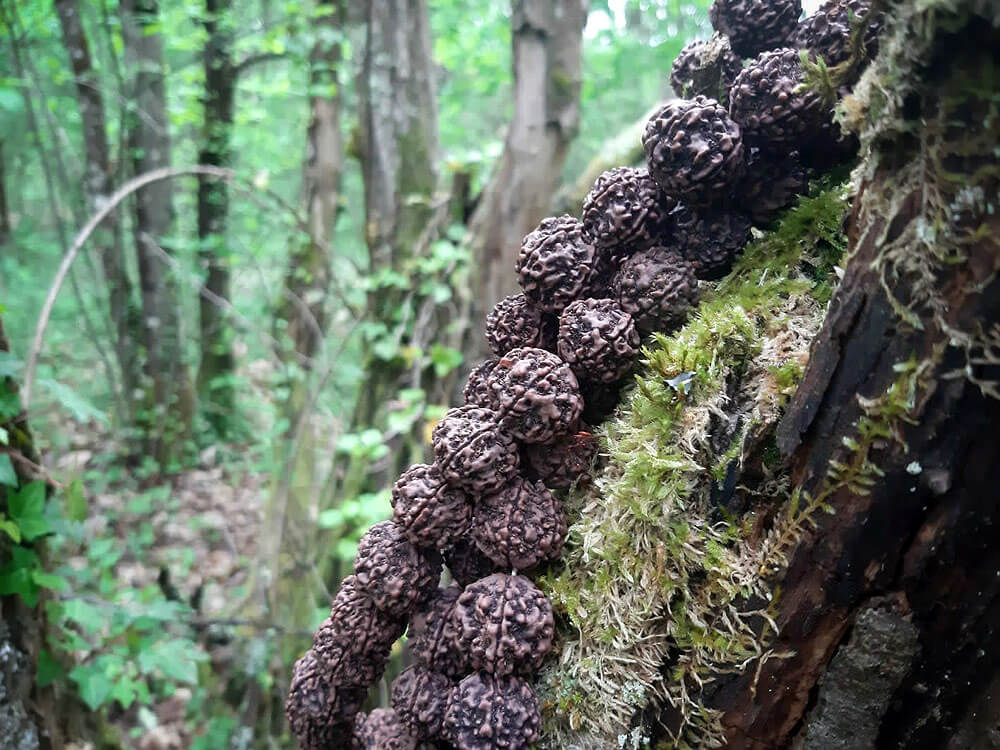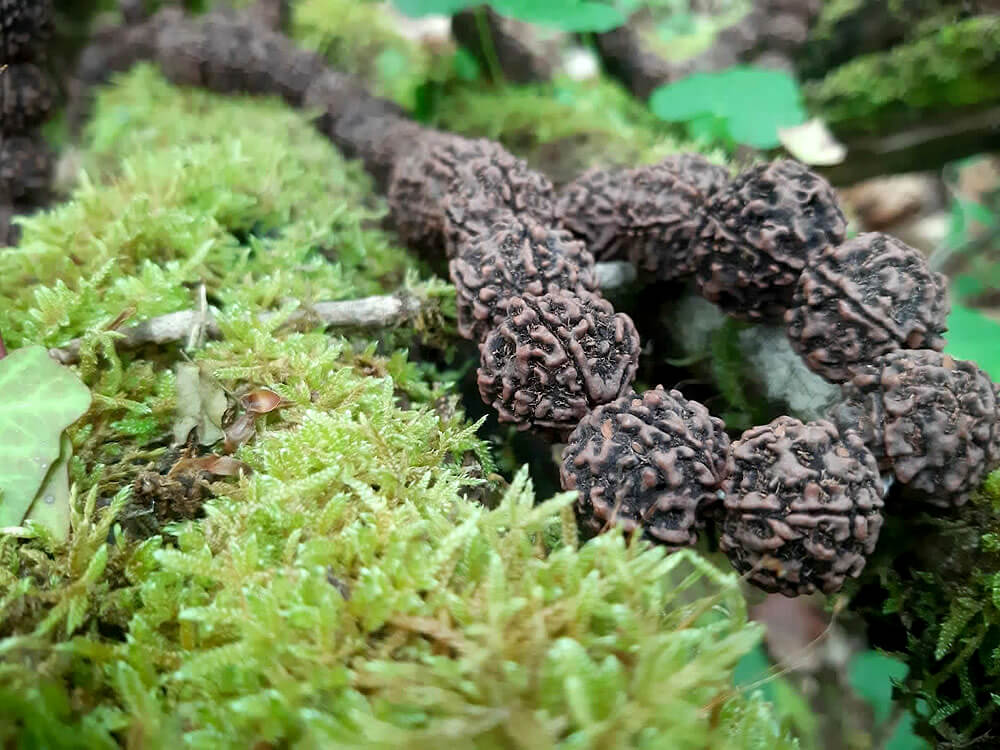 Comments (0)
No comments at this moment